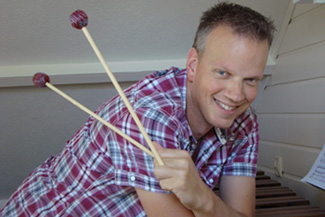 Welkom op mijn site!
Hier vindt u relevante informatie over mijzelf en over mijn werk als slagwerker, componist en arrangeur. Via de diverse tabs kunt u de door u benodigde informatie zoeken, video's bekijken en audio beluisteren. Dit zijn zowel composities geschreven in muziekprogramma's Cubase en Dorico, als demo's van werken voor Harmonieorkest en Fanfare, die door Beriato en de Haske/Hal Leonard als full track opgenomen en verkrijgbaar zijn.
Er is een overzicht van een aantal korte films waar ik de muziek bij gecomponeerd heb en er is de mogelijkheid om mij te volgen op diverse platformen (zie contact pagina).
Mocht u vragen of opmerkingen hebben, dan kunt u mij via het contactformulier een bericht zenden, dan zal ik u zo snel mogelijk antwoorden.
Ik wens u veel lees- en luisterplezier!
Welcome to my site!
Here you will find relevant information about me and about my work as a percussionist, composer and arranger. Below, and through the various tabs, you can find the information you need and listen to audio, both full tracks created in Cubase and Dorico and a discography of cd's which were recorded by Beriato and de Haske/Hal Leonard, with compositions for Windband and Fanfare orchestra.
New on my website is that there is an overview of several short movies I composed music for, plus the possibility to follow me on different social media platforms (see Contact page).
If you have questions or comments, please send me a message via the contact form, and I will reply as soon as possible.
I wish you lots of reading and listening pleasure!